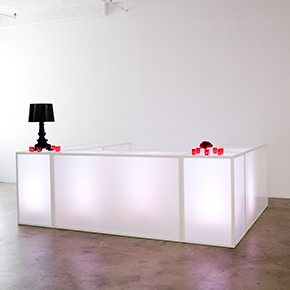 'tis the season...
Just in time for holiday events, our bars and matching highboys are the toast of the season.
Featuring white powder-coated metal with milk plexi inserts, the bar is 72"w x 24"d x 40"h with an open back.
Use the bar alone, in multiples, or with the matching highboys. Cheers!
Shown here: Three bars with two highboys.